NEED HELP GETTING YOUR STUDENT INTO THE RIGHT COLLEGE?  Free 10 minute phone consultation.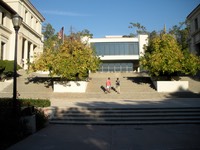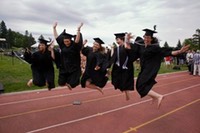 Student success is our goal!




We Provide: 

    Local counseling in your home

    Distance counseling via FaceTime

    Flexible hours

    Schedules to meet deadlines

    Appropriate and affordable schools

    A strong approach to gain superior admissions

    Strategies for academic growth, SAT/ACT prep

     Financial aid help and FAFSA preparation




We Work With Your Student and Family to:

    Achieve student goals 

    Select top tier schools, when appropriate

    Start the process as early as 9th grade

    Start junior or senior year for success

    Plan for affordability

    Apply to schools that will offer merit scholarships

    Help with financial aid forms



       We Work with the Student to:                                        
          Create free time and summer experiences
          Find the best writing topics
          Help students write essays with a voice
          Assist with applications 
          Practice interview skills
          Become a leader
          Develop personal diversity
          Showcase personal strengths
                             "Patti is a miracle worker!" 
                                 --Pasadena parent
           My Core Values: 
           I am committed to my students and families.
           I am active in my community of other college and educational professionals.
           I try to be fair and equitable to all of my students and embrace diversity.
           I am responsible for the integrity of my actions with students, parents, 
                      and the colleges that we interact with.
           I am honest and do the best I can to make sure that all application materials 
                      are honest and truthful, while showing the student at his/her best.
           I trust my families and instill their trust in me and my understanding of 
                      the process.
           I have a social responsibility to protect any underage student that work with
                      and never work unsupervised with a minor.
                            All the best for your college and admission and success!
NEED HELP GETTING YOUR STUDENT INTO THE RIGHT COLLEGE?  Free 10 minute phone consultation.  
***
                                                     Contact us at:  (626)825-4310